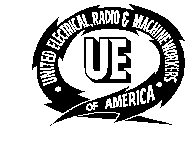 MEMORANDUM TO: All WBAI Paid & Unpaid Staff
FROM: R. Paul Martin
DATE: August 3, 2001
RE: Recent developments
---
On July 25th, Unionized Paid Staff, along with illegal hires made by Management since December 22nd, met with UE Rep. Bruce Klipple in the Conference Room at WBAI to discuss the issue of Union representation.
At that meeting it was decided to investigate the possibility of switching Unions to the American Federation of Television & Radio Artists (AFTRA).
As everyone knows, previous Management secured a ruling from the National Labor Relations Board in 1999, removing the Unpaid Staff from the Collective Bargaining Unit. AFTRA has stated that it will have nothing to do with Unpaid Staff.
Should a switch occur everyone will be notified.
-30-
cc: Bruce Klipple (U.E. Rep.)
---
To the Pacifica Theft Page.